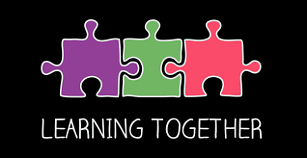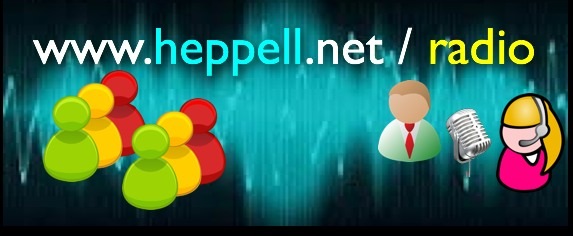 At this year's BETT Show we have a lot happening (see below) but it includes a radio feature, led by past BETT student veteran Georgia Adiss, using a simple mixer deck and an iPad (we will publish "how it was done" details after the show). The students are interviewing and podcasting themselves and our BETT Show guests & visitors - they are the most delightful, and insightful, set of broadcasts / podcasts
To hear them, simply paste this feed into iTunes - or click on it to launch your RSS audio feed reader of choice if you have one installed in your browser.
http://rubble.heppell.net:8171/podcastproducer/atom_feeds/054F86B4-63FC-4E54-98F6-AAAD54A3162C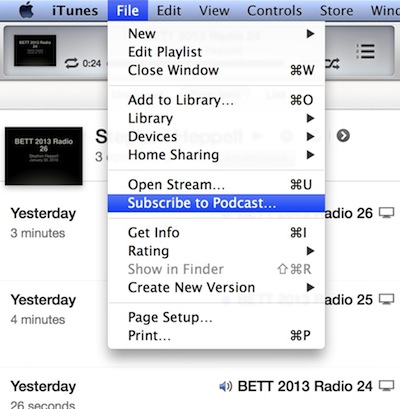 ---
As ever, on our BETT central feature stand, this year in London's Excel exhibition centre, we have been hosting mixed age students - from PhD to primary - this year from England and Spain.

Our 2013 theme is

Learning Together

. A mass of activity will include some Raspberry Pi and makeymakey programming / building, some binary maths (all our children will be wearing 0s or 1s!), and some student-led explanations of the Internet. We are very pleased to be joined this year by partners Netgear to help us narrate the topography of the Internet. Netgear are following on from previous years' partners like Google and Panasonic.

In particular you will see children of all ages working together - NEETs students helping primary programmers, grandparents helping yougsters and youngsters helping grandparents to know where learning is in this millennium.

Many of the students from Spain and England have in common that they have been engaged in projects to "make their learning better". Indeed a lot of the stand is painted with a surface developed by the SEK schools' Spanish students to make every surface writable (and cheaply!).

In addition, we will be Skyping to students building huge and ambitious robots in Michigan, listening in as students in other countries partner and support each other through live link ups, looking at projects near to home and abroad, hearing from experts on the stand.

We have found a host of old maths technology devices, from pre-historic Sinclair calculators without equals = keys through pre-decimal comptometers and slide rules, to abacuses and even circular slide rules! Our students will be dragging you onto the stand to see if you can remember how to use this old technology, and to reflect on your own school days.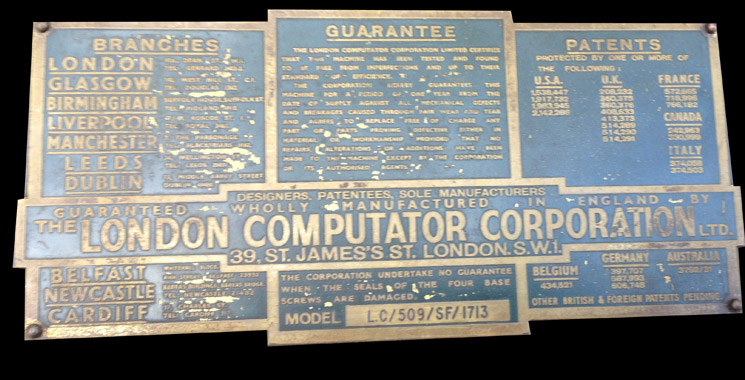 And all this fun & learning will be captured as we work. There is a student led podcasting feature to do all this, using iPads and a simple USB mixer deck. Last year at BETT 2012 we had the wonderful Russell Prue from Anderton Tiger on our central feature stand, with his very pro schools' radio kit. This year, in keeping with our Learning Together theme, the children will be running the whole broadcast schedule and asking you for everything you can remember about learning with old and new (and very old!) technologies.
If you can't get to the show, this page www.heppell.net/radio is the home for all those broadcasts
---
this page last udated February 1, 2013
heppell.net/radio